MassBible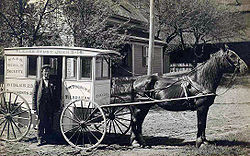 One Book, Many Voices
Our Mission
MassBible is a Christian organization that exists to promote biblical literacy, understanding and dialogue that is grounded in scholarship, socially relevant, and respectful of the many voices within the Bible and all those who turn to the Bible in faith.
We work to accomplish that mission through educational programs, social media, grants, and resourcing so that the ecumenical church is empowered to be faithful; that individuals might have faith strengthened for service; and that the broad outlines of a biblical vision of reality might be lifted up in the larger world.
Our Commitment
As our mission statement and our name would imply, we are committed to the Bible. Our tagline, "One Book, Many Voices," indicates that we do not have a monolithic view of Scripture. We like to say that we take the Bible seriously, but not literally, and you will find that attitude reflected throughout our programming and our website. We are committed to bringing you the many voices of biblical interpretation and and helping you to open the Bible not just on the surface, but to its depths.
Our Services
MassBible services fall into the three main categories of our mission: biblical literacy, understanding, and dialogue. From our Bible grants to our awards to seminarians to our recommended books to our lectionary blogs to innovative online programs like Ask-a-Prof, we strive to help congregations, individuals, and other religious organizations create space for respectful, meaningful dialogue. If there's something we could do to help you in your study of the Bible, please contact us and let us know.